We specialize in computer-generated landscape design.

Our designer works with Adobe Photoshop software.

We invite you to look at our work. These are pictures of our most recent projects .

This type of landscape design approach enables us to work together with clients on the landscaping concepts and details .

You will visualize your new landscaping before any work begins, and before any money is spent for plants or materials. You'll enjoy the fun of being involved in the design process and benefit from a design based on your unique site and personal preferences.

In addition we offer traditional on-site services that involve preparing a landscape plan drawing (blueprint).All plans contain complete details acceptable by most homeowner's associations. 

STRAUSSES RESIDENCE

Holywood,FL

Complete Landscape Renovation.

GITTELMANS RESIDENCE

Shouthwest Rachs,FL

Complete back yard,

pool area renovation.


CLICK ON IMAGES FOR  MORE PICTURES

ROSEMBERGS RESIDENCE - 

Holywood,FL

Front yard renovation

SUSKINDS RESIDENCE

Holywood,FL

Complete Front and Back yard renovation

CLICK ON IMAGES FOR LARGER  VIEW

MANSFIELDS RESIDENCE

Holywood,FL

Front yard renovation

BENJAMINS RESIDENCE

Holywood,fl

Entryway Bromeliads and Rock  garden

WALKWAYS,DRIVEWAYS,PATIOS,WATER FEATURES,TIKI BAR,GARDEN DECORATIONS,MISCELLANEOUS

CLICK ON IMAGE FOR MORE DETAILS

DESIGN PROCESS

Through the use of computer design, you can see a complete landscape layout of your home in a realistic full color photo before any work is ever started. 

We will take a digital photo of your property and transform your landscape into a design you can see before you buy. 

We offer a UNIQUE see-it-first preview with our Digital Technology. The beauty of our Photo-Landscape Preview is that you will have a great idea(75% OF THE PROJECTION IN THE FINAL WORK) of what your home or business will look like before we start  digging .

FLAXMAN'S RESIDENCE

HOLYWOOD, FL

CLICK ON IMAGES FOR LARGER  VIEW

BOB AND COLLEEN HURLEY RESIDENCE

PLANTATION , FL - 06/08

BACK YARD RENOVATION

CLICK ON IMAGE FOR MORE PICTURES

VAL PATLAKH RESIDENCE

MILTON MANERS, FL

BACK YARD RENOVATION

STEVE AND RAND RAPP RESIDENCE

FORT LAUDERDALE, FL

FRONT AND BACK YARD RENOVATION

Artistic Landscape Superior Maintenance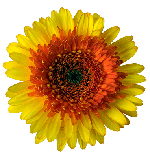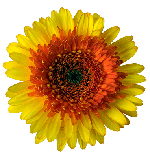 Hundreds of pictures of our work in our facebook page.

Updated daily...

Enjoy it!